THE CITIES
A group exhibition by Eng Rithchandaneth, Prak Dalin, Sao Sreymao
February 8 – March 29, 2020
The exhibition brings together three contemporary artists, Eng Rithchandaneth, Prak Dalin and Sao Sreymao. The title, The Cities, is inspired by the body of their work. The exhibition pays attention to the practice of these emerging artists and highlights their concern and close relationship with what is currently happening and will happen in their cities and country. It also explores the different ways artists create their works through photographs, sculptures and installation.
In the gallery, we create a conversation between artworks. The series of Merge by Prak Dalin features: one hanging installation, one floor-standing sculpture and two sculptures displayed on a stand. Her sculptures utilize construction materials, which reflect the growth of the country and the impact of the intertwined development of nature and humans. Dalin explores the construction of myths and how they are fueled by interpretations.
Black Seaweed by Eng Rithchandaneth features four sculptures displayed on stand. Inspired by her previous work, Parasite, she developed this new series based on recent research trying to understand how best to use materials. Two of her sculptures look like a snag tree and the mushrooms that grow on it. The other two are made of layers of wood-ear mushrooms. This shows the artist's willingness to allow her work to evolve according to the material's qualities and natural environment, reflecting the current economic development landscape.
Sao Sreymao presents six photographs. She uses photography of the city combined with digital layering to create stamps of the cityscape. She expresses the anxiety emanating from the city's transformation, its loss of connection with nature, and yearns for a better thought out version of her city. In this exhibition, her focus has been on the city's daily life, questioning the reality and fiction of the "image" through humor.
In conclusion, my curatorial approach and the artists in this exhibition are interested in the artistic expression, reflection and question regarding the development of the city, not just in our home country but globally. The exhibition shows the viewer that there is always an element of imagination and falseness hidden behind the representation that surrounds us.
Meta Moeng, Art Curator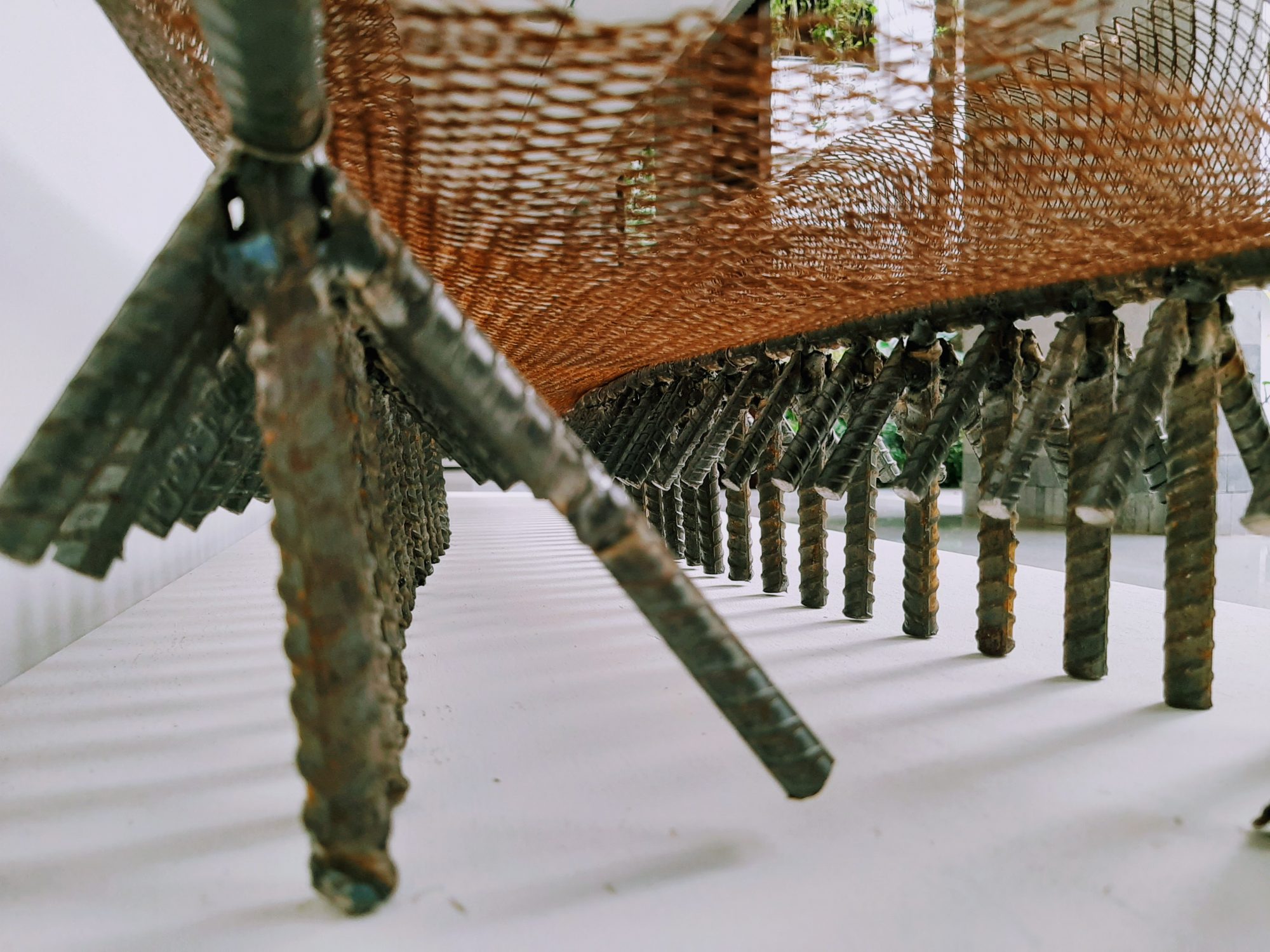 "There is always an element of imagination and falseness hidden behind the representation that surrounds us". Meta Moeng